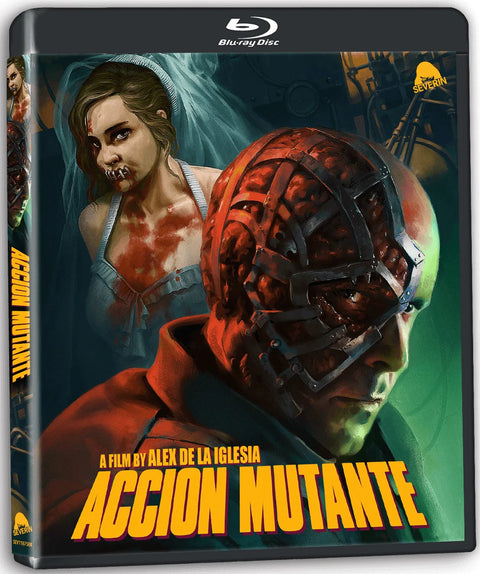 "RIOTOUSLY ENTERTAINING…
It mixes elements of science fiction, horror and ultra-violence, resulting in an eminently watchable slice of genre cinema."
Rock! Shock! Pop!

THE FIRST OFFICIAL AMERICAN RELEASE
RESTORED IN 4K WITH NEW SPECIAL FEATURES


Before THE DAY OF THE BEAST, PERDITO DURANGO and the HBO series 30 COINS, writer/director Álex de la Iglesia made his smash debut with this "delightfully tasteless" (A Wasted Life) and "ridiculously aggressive" (Reel Rundown) "crazy genius sci-fi classic you've probably never seen" (A Taste of Cinema): In a dystopian future ruled by the wealthy and attractive, a deformed and disabled terrorist organization known as 'Mutant Action' will kidnap an heiress, flee to a desolate mining planet and trigger an intergalactic bloodbath of berserk vengeance. Antonio Resines (CELL 211), Álex Angulo (DYING OF LAUGHTER), Ramón Barea (800 BULLETS) and Santiago Segura (THE LAST CIRCUS) co-star in this "worldwide cult classic" (Dread Central) co-produced by Agustín & Pedro Almodóvar and winner of three Goya Awards, now scanned in 4K from the original negative.
---