Severin Films is dedicated to the world's most provocative cinema for physical media, theatrical, streaming and beyond. Founded in 2006 by David Gregory, Carl Daft and John Cregan, Severin's curatorial and archival work has produced acclaimed collectors' editions and box sets – all with exclusive/extensive Special Features – that has placed the company at the forefront of the industry, while their original productions have won numerous awards on the international festival circuit. 
Severin has produced the award-winning documentaries LOST SOUL: THE DOOMED JOURNEY OF RICHARD STANLEY'S ISLAND OF DR. MOREAU, BLOOD & FLESH: THE REAL LIFE & GHASTLY DEATH OF AL ADAMSON, and Kier-La Janisse's definitive exploration of folk horror, WOODLANDS DARK AND DAYS BEWITCHED, and co-produced original feature films that include PLAGUE TOWN and THE THEATRE BIZARRE. Read more about Severin's original productions here.

The Severin distribution catalogue includes projects by iconic filmmakers Alejandro Jodorowsky, Roman Polanski, Dario Argento, Paul Morrissey, Mike Leigh, Lucio Fulci, Just Jaeckin, Peter Greenaway, Dennis Hopper, Joko Anwar, Patrice Leconte, Walerian Borowczyk, Sergio Martino, Alex de la Iglesia and UK comedy legends The Comic Strip; classics of Blaxploitation, Ozploitation and Nunsploitation; landmark American indies; groundbreaking horror from Spain, Turkey, France, Germany, Philippines, Canada, New Zealand, Poland, Indonesia and the Soviet Union, and the industry's most formidable collection of Italian gialli, cannibal, zombie, erotic thrillers and '80s action hits. Along the way, Severin has elevated the oeuvres of such fringe auteurs as Andy Milligan, Al Adamson, Ray Dennis Steckler, Bruno Mattei, Frederick Friedel, Luigi Cozzi, Claudio Fragrasso, Umberto Lenzi, Juan Piquer Simón, Joe D'Amato and Goya-Award winner – and Severin patron saint – Jess Franco.
The company's founders have long been outspoken champions of 'banned films'; Gregory and Daft's 2001 attempt to release an uncut edition of Wes Craven's LAST HOUSE ON THE LEFT in the UK led to a series of landmark legal appeals that became a global flashpoint for cinema's anti-censorship movement. Gregory's acclaimed 2005 documentary BAN THE SADIST VIDEOS! remains the definitive investigation of the 'Video Nasties' scandal and has led to Severin's restoration and release of more than 35 of the original 'condemned' titles.  
Severin's webstore, monthly podcast, YouTube Channel – which features rare trailers, exclusive release promos and guest series The Severin Cellar – and annual Super-Shock Pop-Up Film Festival all continue to be popular genre fan destinations. Their subsidiary label Intervision is dedicated to eclectic '80s softcore favorites, shot-on-video oddities and regional rarities. And in 2019, the company launched the children's label Severin Kids to release such generation-scarring classics as THE PEANUT BUTTER SOLUTION and WHEN THE WIND BLOWS.
Severin has produced international projects for companies that include Second Sight UK, Kino Lorber, StudioCanal, Shout! Factory, Umbrella Entertainment, Arrow Video, MPI, The British Film Institute and The Criterion Collection.
Learn more about their production services here.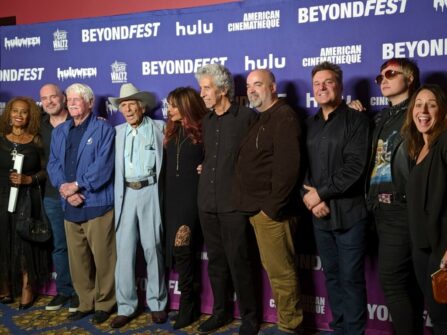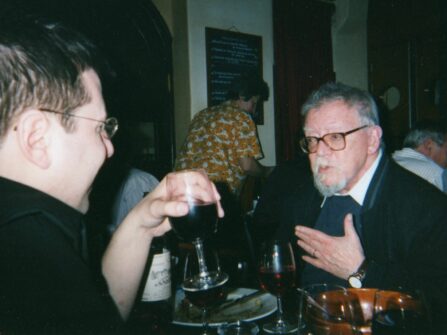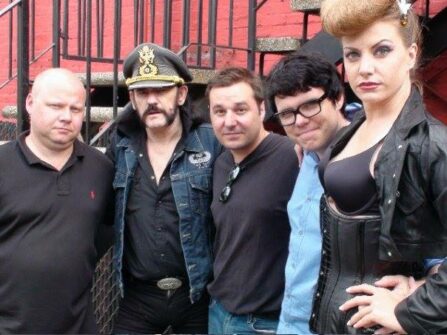 David Gregory – Co-Founder | President
Carl Daft – Co-Founder | Secretary
(In alphabetical order)
Zach Carter – Lead Editor
Amanda Duron – Director of E-Commerce Technology & Supply Chain Operations
Brian Flynn – Warehouse Supervisor | Customer Support
Andrew Furtado – Post Production Supervisor
Matt Harding – Regional Warrior
Gary Hertz – Creative | Marketing 
Kier-La Janisse – Acquisitions | Producer 
Curtis Johnson – Elements Manager & Film Archivist 
Josh Johnson – Public Relations
Jamie Lockhart – Editor
Nicole Mikuzis – HR | People Operations
Jeffrey Owens – Warehouse Lead
Deanna Rooney – Office Manager
Amy Voorhees Searles – Production Manager | Creative Director
Jesus Teran – Warehouse Support | QC
Todd Wieneke – Head of QC | Licensor & Elements Research