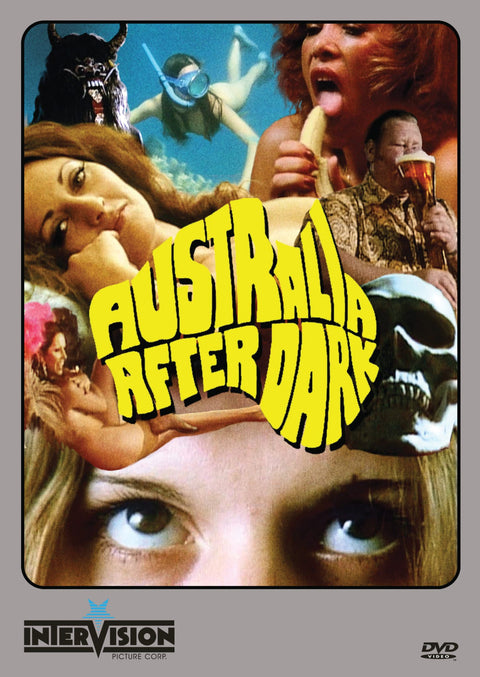 "JOHN LAMOND IS THE MOST DEVOUT PRACTIONER OF AUSSIE SEXPLOITATION…

He is an eroticist as important in the development of sexually explicit adult filmmaking as David Hamilton and Just Jaeckin."

DVD Holocaust
Five years before he turned the world on with his schoolgirl sexploitation classic FELICITY, producer/director John Lamond made his indelible debut with this 'mondo'-style look at the depraved underbelly of a land down-under. It's an ultra-sleazy, full-frontal journey through "the weird and the pathetic, the ugly, the obscene and the beautiful," featuring strippers, swingers, murderers, devil worshippers, nutty gurus, drunken aborigines, and much more. From the back alleys of the big cities to the savage cruelty of the outback, discover a continent of pleasure, pain, erotic art, wriggling cuisine, tiny bikinis, alien landings, record-breaking beer consumption and insane amounts of '70s nudity, now fully restored from a print recently discovered in the cellar of the Lower Wonga Drive-In and presented uncut & uncensored for the first time ever in America.
EXTRAS:
• Audio Commentary With Director John Lamond and Not Quite Hollywood Director Mark Hartley
• John Lamond Trailer Reel
Buy the DVD
---