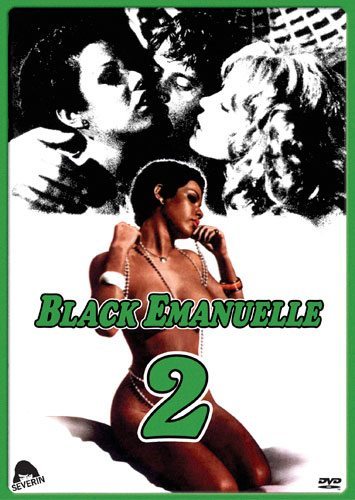 An All-New BLACK EMANUELLE
On An Erotic Odyssey Like No Other!
In her first and only screen appearance, insanely voluptuous Sharon Lesley takes over the role of supermodel Emanuelle, now confined to a Manhattan psychiatric clinic with an acute case of extreme amnesia and depraved fantasies. Can her doctor (Angelo Infanti ofThe Godfather) unravel a Freudian nightmare of incestuous hungers, lesbian longings, rampant nymphomania and inexplicable body painting to solve the shocking mystery of her bizarre sexual trauma?
European sexploitation icon Dagmar Lassander (Hatchet For The Honeymoon) co-stars in this unique and often-censored entry in the series, directed by original Black EmanuellecreatorBitto Albertini and presented on DVD for the first time ever in America.
EXTRAS:
• Diva 70 – Interview with Star Dagmar Lassander
---