Black Emanuelle's Box Vol. 1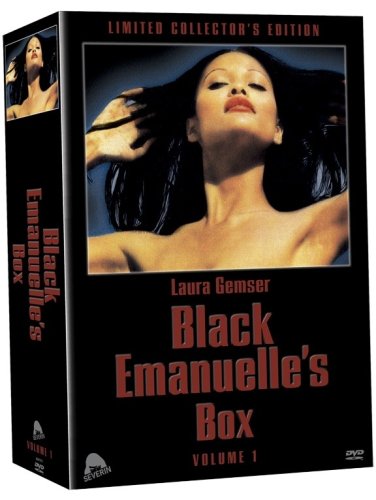 OUT OF PRINT
"SUPERHUMANLY SEXY…

Laura Gemser Is A Honey Dipped
Cup Of Juicy Java Goodness!"
MR. SKIN
The breathtakingly beautifulLaura Gemser stars as the infamous sexual adventuress in these erotic epics now on DVD for the first time ever in America:
Emanuelle In Bangkok – Emanuelle prowls the steamy underbelly of the Thai city on an odyssey of opium orgies, depraved Republicans and flying ping-pong balls.
Emanuelle Around The World – In director Joe D'Amato's notorious jaw-dropper, Emanuelle uncovers a global conspiracy of enslaved women, kinky Senators and inappropriate uses for exotic pets.
Sister Emanuelle – Emanuelle renounces her wanton ways and joins a convent for wayward schoolgirls, only to face temptation from some very unholy sins of the flesh.
---