Black Emanuelle's Box Vol. 2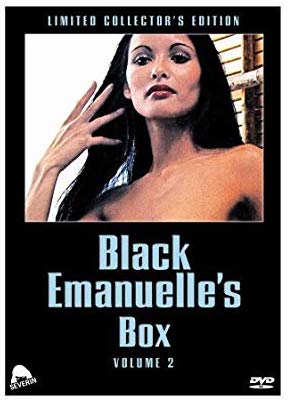 OUT OF PRINT
"THE JAMES BOND FRANCHISE
OF SEXPLOITATION…

Some Of The Finest Examples Of Balls-Out
European Exploitation Ever Produced!"

MR. SKIN
Experience three of the most extreme and rarely-seen Black Emanuelleepics of all, now on DVD for the first time ever in America:
Black Emmanuelle / White Emmanuelle – Laura Gemser and Annie Belle come together in the ultimate meeting of the Emanuelles, directed by Oscar®-nominated screener of La Dolce Vita & 8½.
Black Emanuelle 2 – The insanely voluptuous Sharon Lesley stars as the nympho supermodel with a severe case of acute amnesia and depraved sexual fantasies.
Emanuelle And The White Slave Trade – In this final and long-unseen Laura Gemser/Joe D'Amato/Emanuelle collaboration, the erotic adventuress penetrates an international prostitution ring.
Bonus CD: The Black Emanuelle's Groove Vol. 2 – An all-new compilation of remasteredNico Fidenco music from Emanuelle In America, Emanuelle And The Last Cannibals and the never-before-releasedWhite Slave Trade soundtrack.
…plus alternate scenes, revealing interviews, and beyond, all waiting in this second sumptuous taste of Black Emanuelle's Box.
---