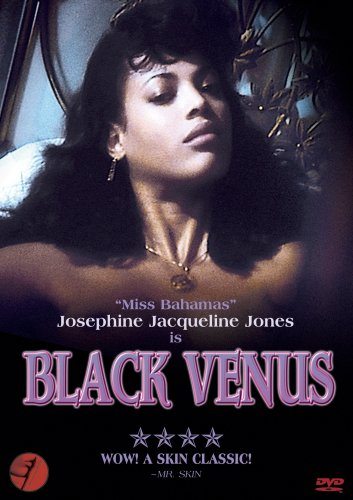 Based On The Scandalous Story By Honore de Balzac…Only Far, Far Filthier!
Former Miss Bahamas Josephine Jacqueline Jones sparked an international firestorm with her debut starring role as Venus, the stunning ebony seductress whom no man – or woman – can possibly resist. But when Venus becomes the muse and lover of an impoverished young sculptor, she succumbs to a staggering odyssey of savage rape, Sapphic lust and extreme carnal degradation. In a Victorian society ruled by sexual repression and personal perversion, will the touch of her flesh lead them to the most depraved and shocking act of all?
Karin Schubert (BLUEBEARD, BLACK EMANUELLE), Monique Gabrielle (BACHELOR PARTY, CHAINED HEAT) and Mandy Rice-Davies (the real-life teen temptress who almost brought down the British government) co-star in this infamous erotic classic now presented totally uncut and uncensored for the first time ever on DVD!
Buy the DVD
---