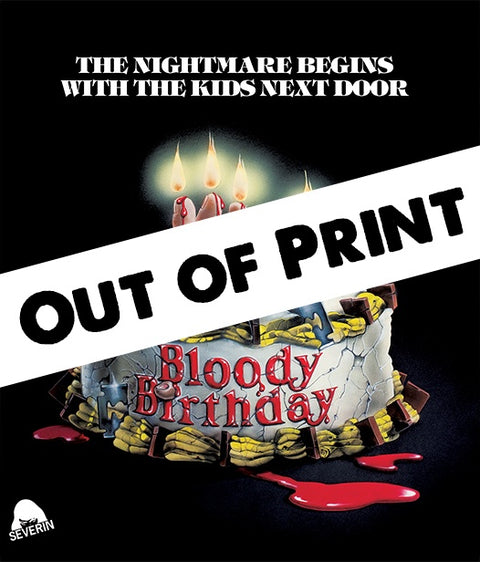 "Disturbing images, a high body count
and plenty of gratuitous sex…

There is no doubt that
this movie could not be made today."

eSplatter.com
Get ready for the rarely seen slasher classic from the '80s that may also be the most disturbing 'killer kids' movies in grindhouse history: Three babies are simultaneously born in the same hospital at the peak of a full solar eclipse. Ten years later, these adorable youngsters suddenly begin a kiddie killing spree of stranglings, shootings, stabbings, beatings and beyond. Can the town's grown-ups stop these pint-sized serial killers before their blood-soaked birthday bash?
K.C. Martel (E.T., Growing Pains), Joe Penny (Jake And The Fat Man), Michael Dudikoff (American Ninja), screen legends Susan Strasberg and José Ferrer, and MTV vixen Julie Brown – whose nude bedroom dance remains a landmark of celebrity skin – star in this still-controversial shocker from director Ed Hunt (The Brain, Diary Of A Sinner), featuring an HD transfer from the original vault elements.
EXTRAS:
• Audio Interview With Director Ed Hunt
• Don't Eat That Cake! Interview With Star Lori Lethin
• A Brief History Of Slasher Films Featurette
---