Emanuelle And The White Slave Trade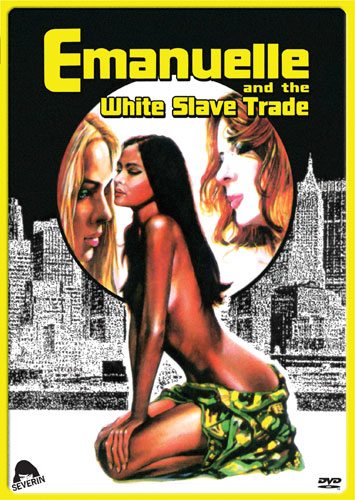 OUT OF PRINT
The Rarest BLACK EMANUELLE Of All
Now Uncut & Uncensored
For The First Time Ever In America!
In this final Laura Gemser/Joe D'Amato/Black Emanuelle collaboration, the globetrotting journalist penetrates a prostitution ring that auctions beautiful young girls to wealthy old men. But along the way, our ever-stunning heroine will still find time to indulge in torrid three-ways, Sapphic passion, multiple gangbangs and transvestite kung fu. From the dark continent of Africa to the black heart of New York City to the luxurious bordellos of Southern California, writer/director D'Amato delivers a deliciously dirty farewell to the legendary collaboration that re-defined EuroSleaze forever.
Ely Galleani (Emanuelle In Bangkok), Gabriele Tinti (Black Emmanuelle/White Emmanuelle), andVenantino Venantini(Cannibal Ferox) co-star in this long-unseen flesh-fest, now fully restored from a vault print discovered in the private collection of a depraved European industrialist!
EXTRAS:
• After Hours With Joe D'Amato – Interview with Director Joe D'Amato
---