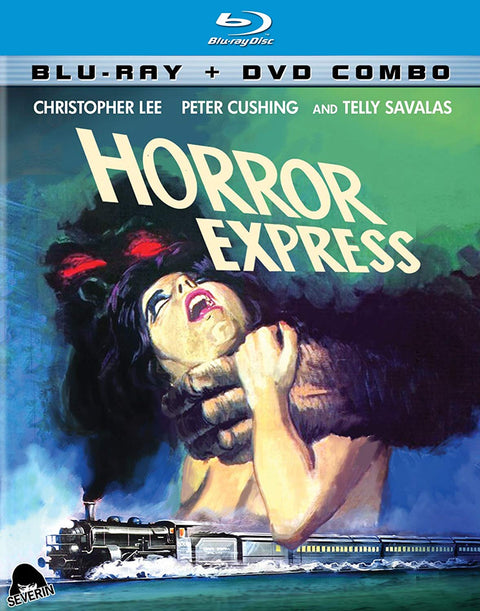 "ONE OF THE GREATEST FRIGHT FILMS
EVER UNLEASHED…
Great, creepy stuff, full of menacing atmosphere,
grisly FX and fun story turns!"
Fangoria
The '70s horror classic returns like you've never seen it before! Screen legends Christopher Lee and Peter Cushing star as rival turn-of-the-century anthropologists transporting a frozen 'missing link' aboard the Trans-Siberian Express. But when the prehistoric creature thaws and escapes, it unleashes a brain-scarfing spree that turns its victims into the eye-bleeding undead. Can the crafty colleagues stop this two million year old monster, hordes of zombie passengers and a psychotic Cossack officer (Telly Savalas) before terror goes off the rails? Silvia Tortosa (When The Screaming Stops) co-stars in this all-time fright favorite from director Eugenio Martín and the blacklisted Hollywood screenwriters of Psychomania, now featuring explosive new Extras and a stunning HD transfer from vault elements recently unearthed in a Mongolian film depot!
---