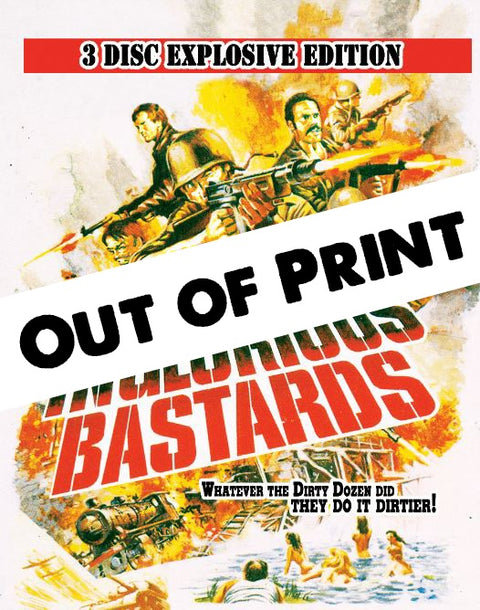 "REALLY COOL AND A LOT OF FUN…


ENZO CASTELLARI IS THE MASTER!"

Quentin Tarantino



Inglorious Bastards is much more than just the inspiration for Quentin Tarantino's new movie. This 1978 international smash remains perhaps the biggest and most badass war movie in EuroCult history! Exploitation legends Bo (Walking Tall, Kill Bill) Svenson and Fred 'The Hammer' Williamson star as the leaders of a gang of condemned criminals who escape from an Allied prison convoy with a plan to blast their way to the Swiss border, only to find themselves 'volunteering' for a suicide mission deep inside Nazi occupied France. Academy Award® nomineeIan Bannen (Flight Of The Phoenix, Braveheart) co-stars in this explosive action epic from directorEnzo Castellari (Eagles Over London), now fully restored in High Definition Blu-Ray for the first time ever in America!
---