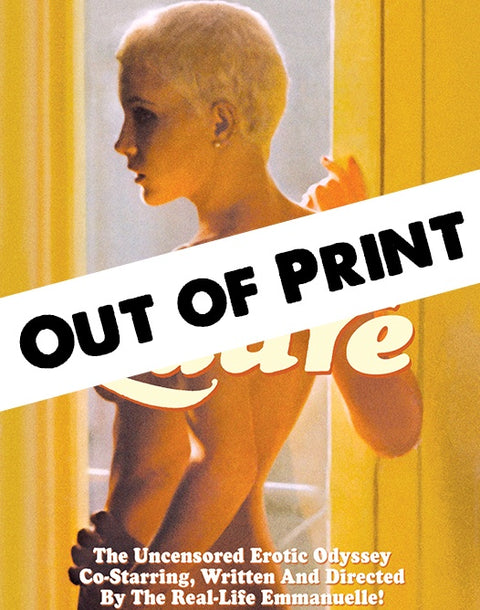 The Uncensored Erotic Odyssey
Co-Starring, Written & Directed
By The Real-Life Emmanuelle!
Her tantalizing memoir shocked the world. Its infamous film adaptation changed X-rated cinema forever. Now for the first time, Emmanuelle Arsan – the real Emmanuelle – brings her own lush vision of total sexual abandon to the screen as writer, director and co-star of this rarely seen erotic classic.
The succulent Annie Belle (of House On The Edge Of The Park and Black Emmanuelle/White Emmanuelle fame) stars as Laure, a free-spirited young woman whose bold philosophy of pleasure enflames the passions of every man and woman she encounters in the steamy city of Manila. But when she's invited to join a deep jungle expedition with a hunky filmmaker (Al Cliver of Zombie and The Beyond) and a beautiful anthropologist (Arsan), Laure discovers that no sexual hunger can ever be truly forbidden. Can one woman's insatiable lust create a new dimension of love, or will her complete carnal surrender to a strange native tribe lead to the most shocking act of all?
---