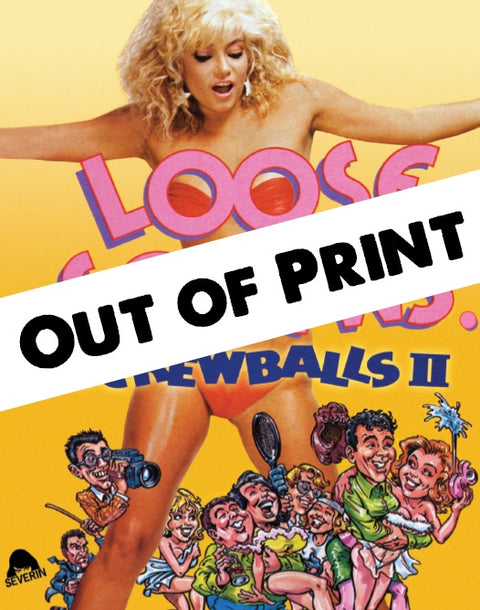 "BOOBIES GALORE!"

Video Graveyard
Two years after the runaway success of Screwballs distributor Roger Corman and director Rafal Zielinski unleashed the lascivious sequel fans had waited for! This time, Beaver High's four horniest screw-ups are sent to Coxwell Academy where they'll break every rule for a private lesson with sexy new French teacher Miss Mona Lott. But before they can get a look at her luscious cream puffs, they'll unscrew a semester of amateur breast exams, gratuitous aerobics, crazed cougars, beach bikini blowouts, bad new wave music, high school girls in lingerie, strippers in whipped cream and more of what made the '80s a decade of cinema excellence. Cynthia Belliveau, Mike McDonald, Deborah Lobbin, and Allen Deveau and Jason Warren of the original Screwballs star, along with – according to drive-in authority Joe Bob Briggs – "thirty-nine breasts, two shower scenes, gratuitous roasted weenies, golf-ball-between-the-legs fu" and beyond!
EXTRAS:
• Audio Commentary With Director Rafal Zielinski
• Interview With Producer Maurice Smith
• Interview With Production Manager Ken Gord
• International Version (88 mins./1.33:1) Presented In Authentic VHS-Vision!
---