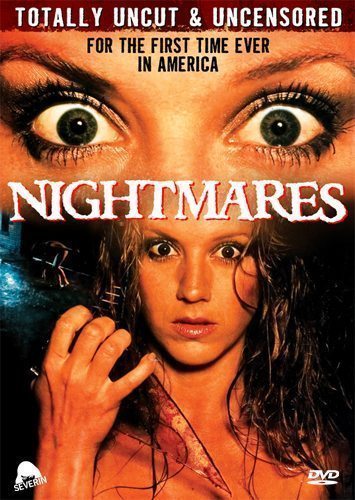 "AWESOMELY SLEAZY…

"A Stylish, Violent Psycho-Sexual Assault
From Our Friends Down Under!"

Cinema Gonzo
From John Lamond, the infamous producer/director of Felicity, Australia After Dark and ABC Of Love And Sex comes this depraved mélange of sex, murder and psychotic mayhem. Jenny Neumann of Hell Night and Mistress Of The Apes fame stars as a frigid young theater actress traumatized by her mother's horrific death years earlier.
But when a series of brutal stabbings rocks her latest production, the drama queen prone to bloody hallucinations fears that she herself may be the killer. Are all actresses genuinely insane or is the stage set for a shocking final twist?
Max Phipps (The Road Warrior) and Gary Sweet (The Chronicle Of Narnia: Voyage Of The Dawn Trader) co-star in the graphic 'Ozploitation' giallo also known as Stage Fright, now fully restored from the original Australian vault elements.
---