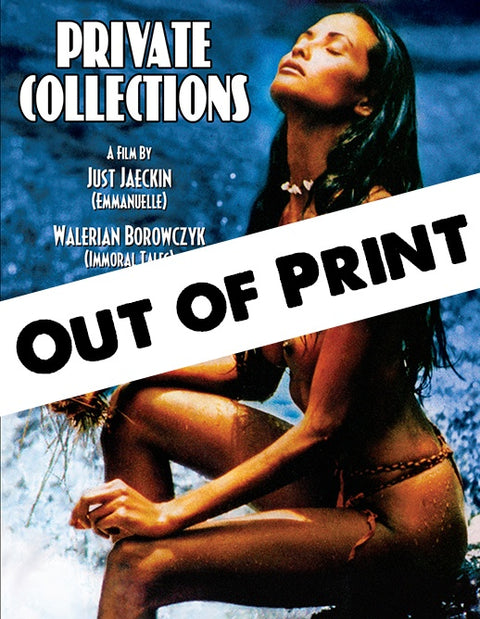 The Three Masters Of International Erotica
Come Together For One Provocative Collection
For legendary producer Pierre Braunberger (Shoot The Piano Player), it was the most enticing of challenges: Invite the three most controversial directors in modern erotic cinema to indulge their fantasies in one daring film. The result remains one of the most uniquely sensual motion pictures of our time.
In the first story from directorJust Jaeckin (Emmanuelle, Gwendoline), a castaway sailor is rescued by a tribe of succulent native women – led by the stunning Laura Gemser of Black Emanuelle fame – who soon reveal their most unusual appetites. Then director Shuji Terayama (Fruits Of Passion, Throw Away Your Books Rally In the Streets) explores the haunting tale of a Japanese boy seduced by the riddle song of a village madwoman. And in the bold adaptation of a short story by De Maupassant, director Walerian Borowczyk (Immoral Women, The Beast) reveals the torrid liaison between a Parisian gentleman, a Follie Bergère prostitute and an unexpected surprise that hides in the night.
---