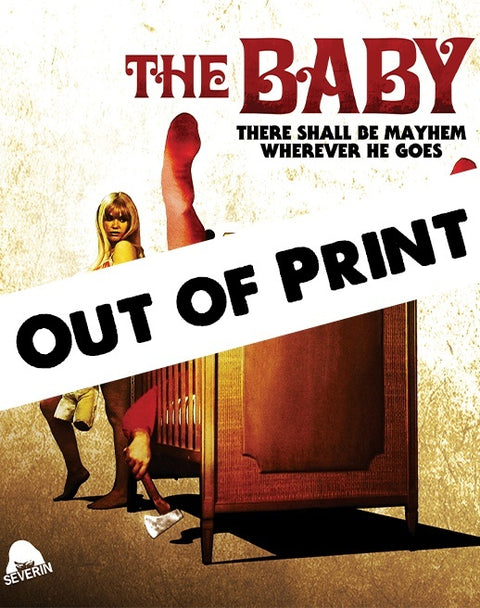 An A-list director. A jaw-dropping storyline. And depraved depictions of suburban violence, 70s fashions and sick love. The result remains one of the most disturbing movies in Hollywood history.
Anjanette Comer (The Loved One) stars as an idealistic L.A. County social worker who investigates the case of Mrs. Wadsworth (former 50s starlet Ruth Roman of Strangers On A Train fame), her two buxom daughters, and son Baby, a mentally-disabled man who sleeps in a crib, eats in a high-chair, crawls, bawls and wears diapers.
But what secrets of unnatural attachment and sexual obsession are all of these women hiding?
Marianna Hill (The Godfather Part II) and Michael Pataki (Grave Of The Vampire) co-star in this psychotic stunner from director Ted Post (Magnum Force, Beneath The Planet Of The Apes), now fully restored from the original film negative for the first time ever on Blu-ray.
---