The Big Sleazy Jack Weis Double Feature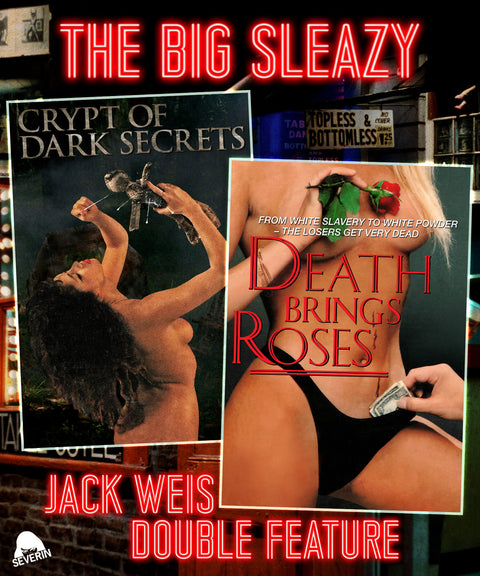 The Big Sleazy Jack Weis Double Feature Includes the following films:
Crypt of Dark Secrets
Death Brings Roses
Perhaps the most bizarre film by New Orleans writer/producer/director Jack Weis (MARDI GRAS MASSACRE), CRYPT OF DARK SECRETS is "71 minutes of supernatural sleaze" (Every '70s Movie) featuring voodoo vengeance, a possessed swamp stripper, and multiple feats of knuckleheaded folk horror, newly mastered from the original negative. Thought lost for more than 30 years, DEATH BRINGS ROSES is the Big Easy auteur's epic of pimps, hookers, mob bosses, double-crosses, a stupefying parade of performances by non-professional locals, and Henny Youngman. Real-life Hollywood tough guy Scott Brady (JOHNNY GUITAR), Oscar® winner Broderick Crawford (ALL THE KING'S MEN) and Hermione Gingold (GIGI) co-star in this French Quarter crime saga that "walks a fine line between utter hilarity and bubbling sleaze" (Bleeding Skull), now scanned in 2K from Weis' personal 35mm print.
Buy the Blu-ray
---