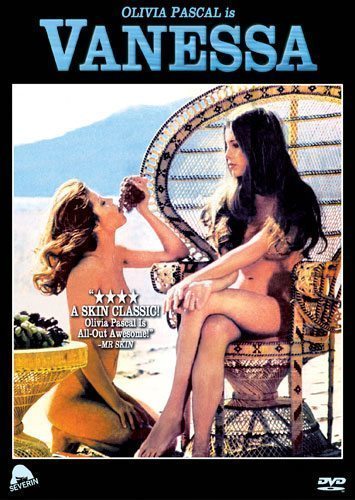 "A SKIN CLASSIC!




Olivia Pascal Is All-Out Awesome!"



MR. SKIN
"Where Emmanuelle ended," the original ads panted, "Vanessabegins!" The tantalizing Olivia PascalofBloody Moon and Island Of 1000 Delights stars as the titular teen who journeys from curious convent virgin to prisoner of a lavish Hong Kong bordello. But along the way, she'll experience the sensual and shocking extremes of pleasure, pain and even black magic perversion. In a world where respectable men and women have gone mad with greed and lust, can one succulent young girl escape her family's ultimate legacy of depravity?
Eva Garden (Virgin Report), Astrid Boner (Schoolgirl Report) and Anton Diffring (Mark Of The Devil II, Faceless) co-star in this eye-popping flesh-fest, now fully restored and featuring some of the most talked-about scenes in European softcore history!
EXTRAS:
-High Life In Hong Kong – Interviews with Director Hubert Frank and Director of Photography Franz X. Lederle
-Vanessa Revealed – Intimate Behind-the-Scenes Featurette
-Theatrical Trailer
Color
1.78:1 Anamorphic
92 Minutes
Dolby Digital 2.0 Mono
Region 0
Buy the DVD
---