Doctor Butcher M.D./Zombie Holocaust [4-Disc 4K UHD w/Slipcover] [PRE-ORDER]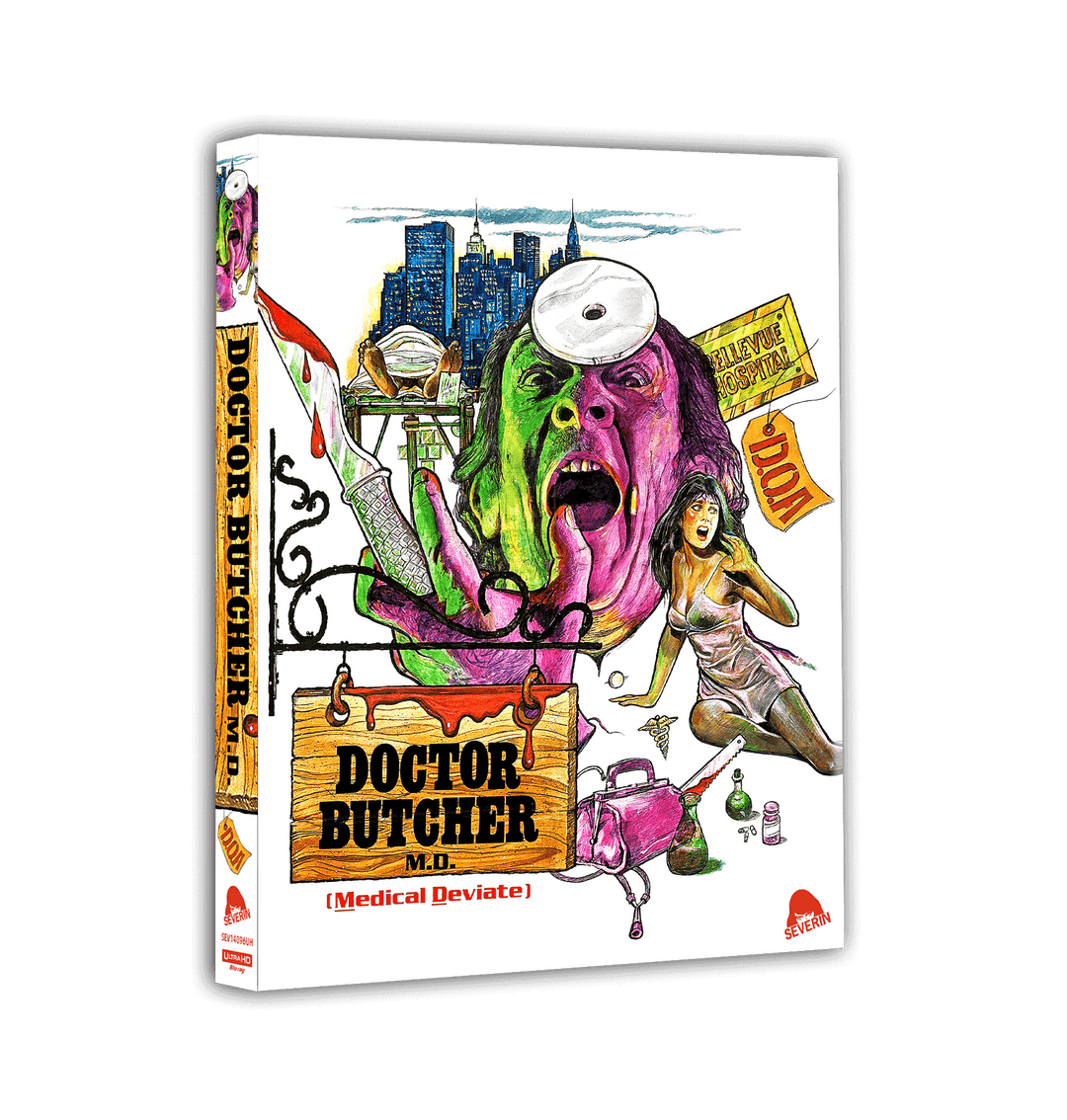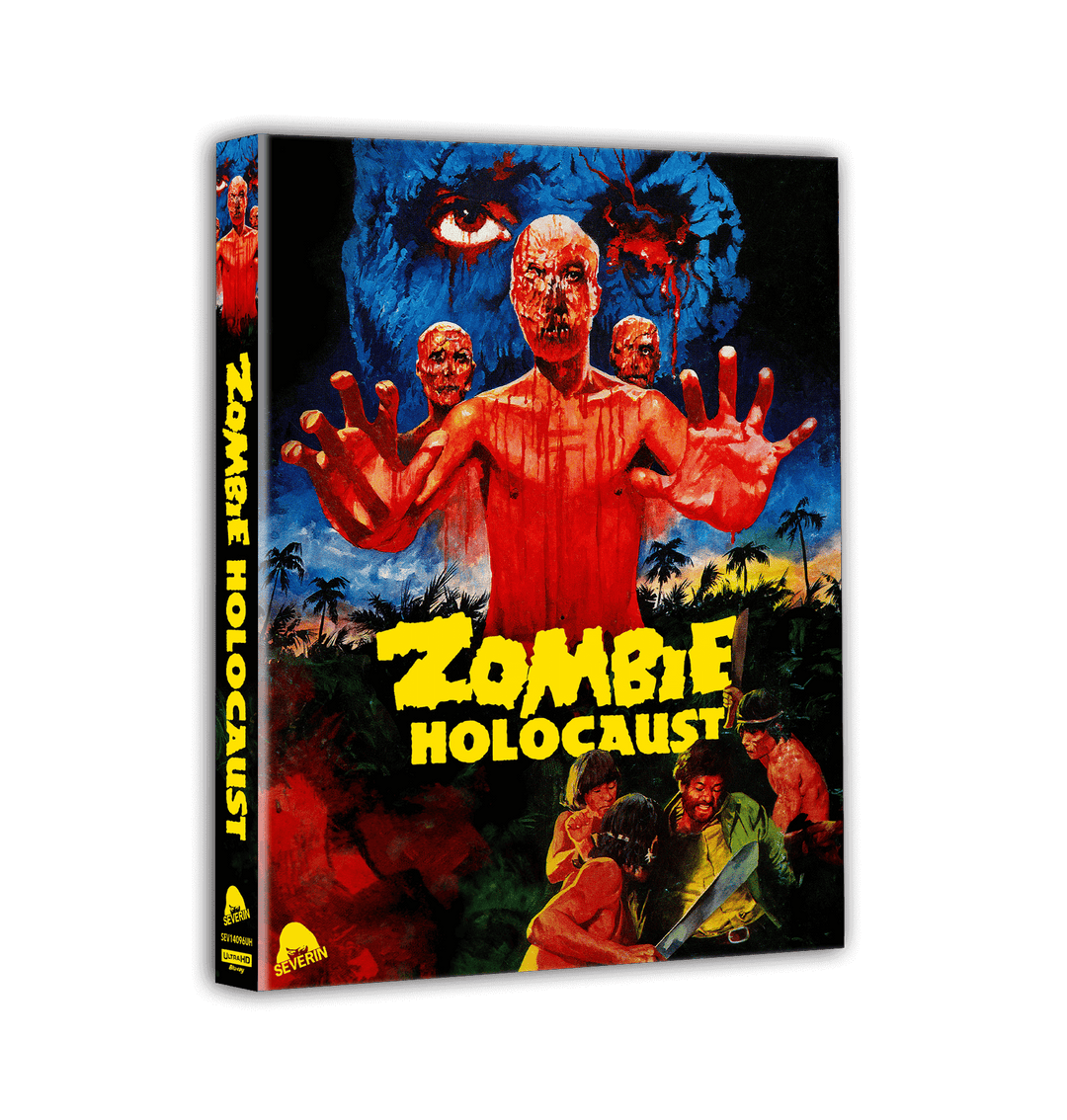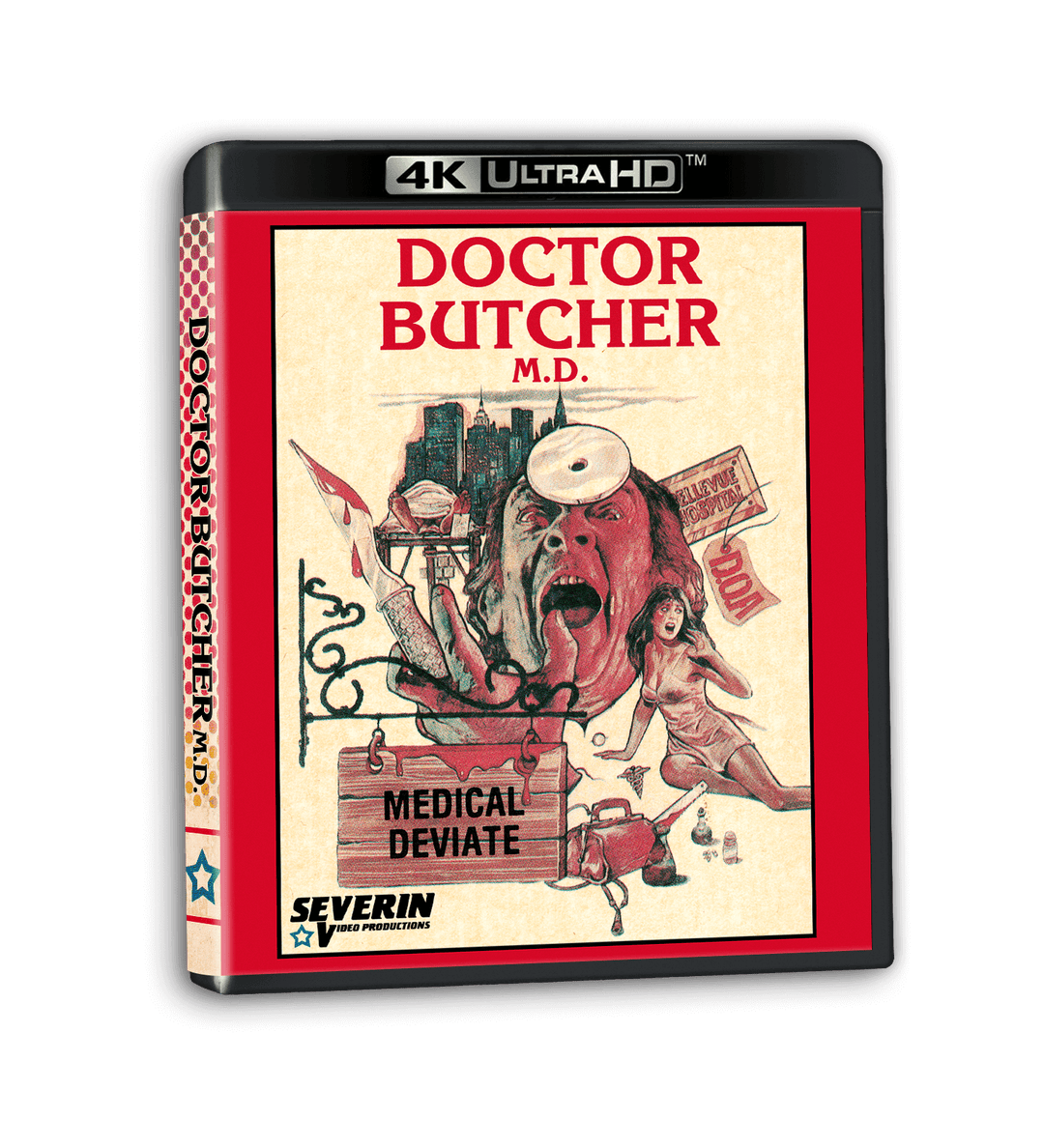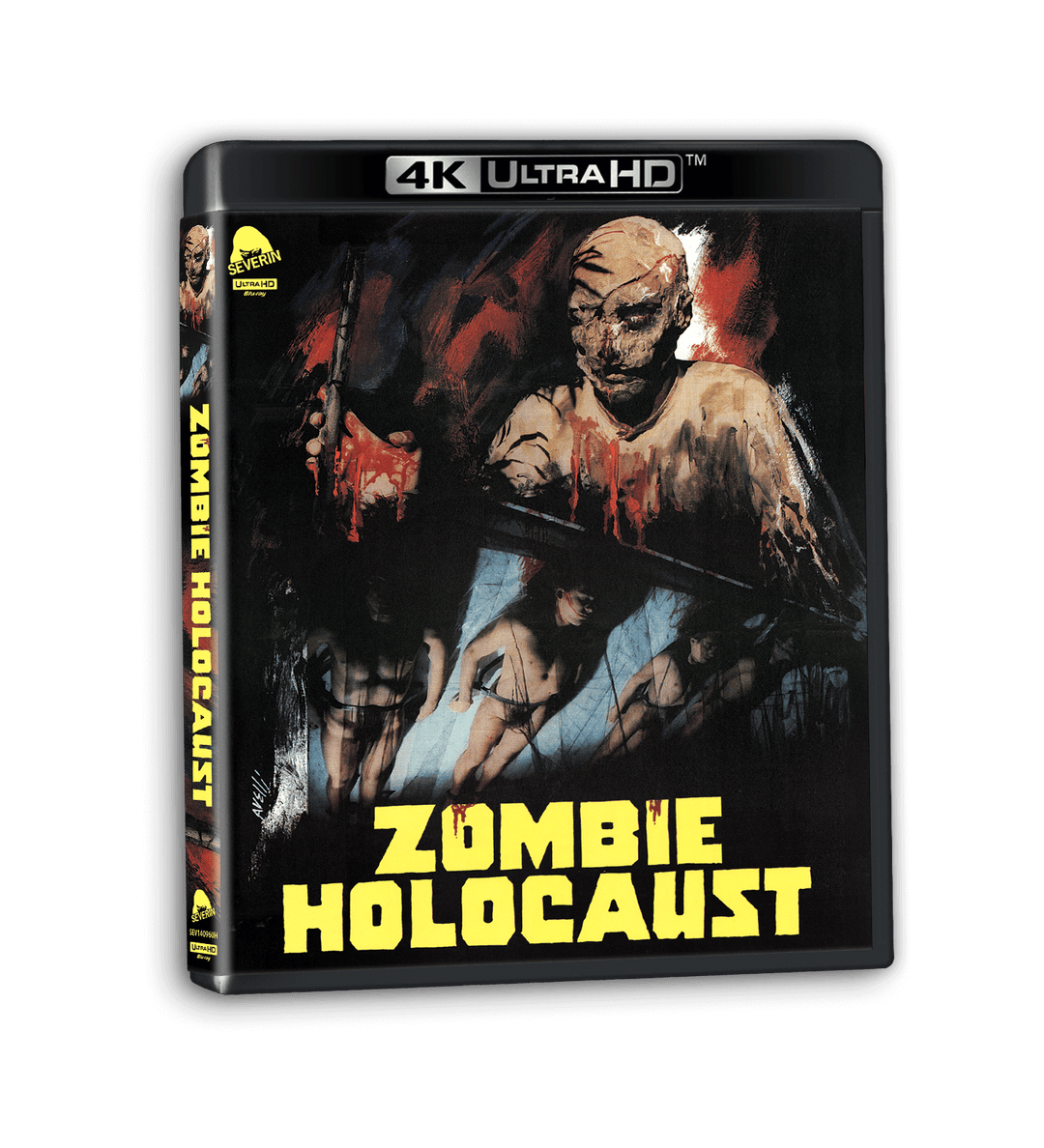 Doctor Butcher M.D./Zombie Holocaust [4-Disc 4K UHD w/Slipcover] [PRE-ORDER]
Regular price
$69.95
$69.95
Sale price
$50.00
$50.00
Save 29%
PLEASE NOTE: This item is a

PRE-ORDER

with an official WIDE street date of

11/28/2023

. We hope to begin shipping all Webstore orders of this item before that date, sometime around

mid-late October

.
"IT EPITOMIZES THE SEVERIN AESTHETIC…This 1980 zombie/cannibal-hybrid is so gore-drenched andsavagely, stupidly delightful, it must be seen to be believed."DVD Talk
THE NORTH AMERICAN UHD PREMIERES
FULLY RESTORED. TOTALLY UNCUT.
MORE DEPRAVED THAN EVER BEFORE!
It sparked riots on 42nd Street, spawned a generation of gorehounds on VHS, forever set an insane standard for Italian zombie/cannibal carnage worldwide, and is now presented in UHD: Ian McCulloch (ZOMBIE), Alexandra Delli Colli (THE NEW YORK RIPPER), Sherry Buchanan (TENTACLES) and Donald O'Brien (EMANUELLE AND THE LAST CANNIBALS) star in this unabashed EuroTrash orgy of gut-munching, eyeball-gouging and face-chopping originally known as ZOMBIE HOLOCAUST, which a notorious American distributor would then re-edit, re-title as DOCTOR BUTCHER M.D. and re-release as a certified grindhouse masterpiece. Severin Films now presents both films scanned in 4K from original vault elements discovered in Manhattan and Rome with 4 hours of archival and all-new Special Features that reveal the unbelievable truth behind its bizarre history, infamous marketing and still-deviant legacy.

Special Features:

Disc 1: 4K UHD (DOCTOR BUTCHER M.D. Feature + Special Features)
Theatrical Trailer
Video Release Trailer
TV Spot
Disc 2: 4K UHD (ZOMBIE HOLOCAUST Feature + Special Feature)
Disc 3: Blu-ray (DOCTOR BUTCHER M.D. Feature + Special Features)
Butchery & Ballyhoo – Interview With Aquarius Releasing's Terry Levene

The Four Boroughs Of Blood – Rue Morgue's Michael Gingold Tours New York Locations Of Italian Horror
Down On The Deuce – Nostalgic Tour Of 42nd Street With Temple Of Schlock's Chris

Poggiali

and Filmmaker Roy Frumkes
Tales That Tore Our Heart Out – Filmmakers Frank Farel And Brendan Faulkner Discuss Unfinished Anthology Film
Roy Frumkes' Segment Of Unfinished Anthology Film TALES THAT WILL TEAR YOUR HEART OUT With Accompanying Director Commentary
The Butcher Mobile – Interview With Gore Gazette Editor And Butcher Mobile Barker Rick Sullivan
Cutting Doctor Butcher – Interview With Editor Jim Markovic
Illustrated Essay: "Experiments With A Male Caucasian Brain (…And Other Memories Of 42nd Street)" By Gary Hertz
Theatrical Trailer
Video Release Trailer
TV Spot
Disc 4: Blu-ray (ZOMBIE HOLOCAUST Feature + Special Features)
Voodoo Man – Interview With Star Ian McCulloch
Blood Of The Zombies – Interview With SFX Master Rosario Prestopino
Filmmaker Enzo G. Castellari Remembers His Father, Director Marino Girolami
Neurosurgery Italian Style – Interview With SFX Artist Maurizio Trani
Sherry Holocaust – Interview With Actress Sherry Buchanan
New York Filming Locations: 1980 & 2015
Audio Bonus: Ian McCulloch Sings "Down By The River"
Trailer
Disc Specs:
Aspect ratio: 1.85:1
Audio: DOCTOR BUTCHER M.D.: English Mono | ZOMBIE HOLOCAUST: English Mono, Italian Mono
4K Video: Dolby Vision
Closed Captions: DOCTOR BUTCHER M.D.: Closed Captions | ZOMBIE HOLOCAUST: Closed Captions, English Subtitles
4K UHD: Region Free
Blu-ray: Region Free
Run time: DOCTOR BUTCHER M.D.: 82 mins | ZOMBIE HOLOCAUST: 89 mins
Includes DOCTOR BUTCHER M.D. Barf Bag